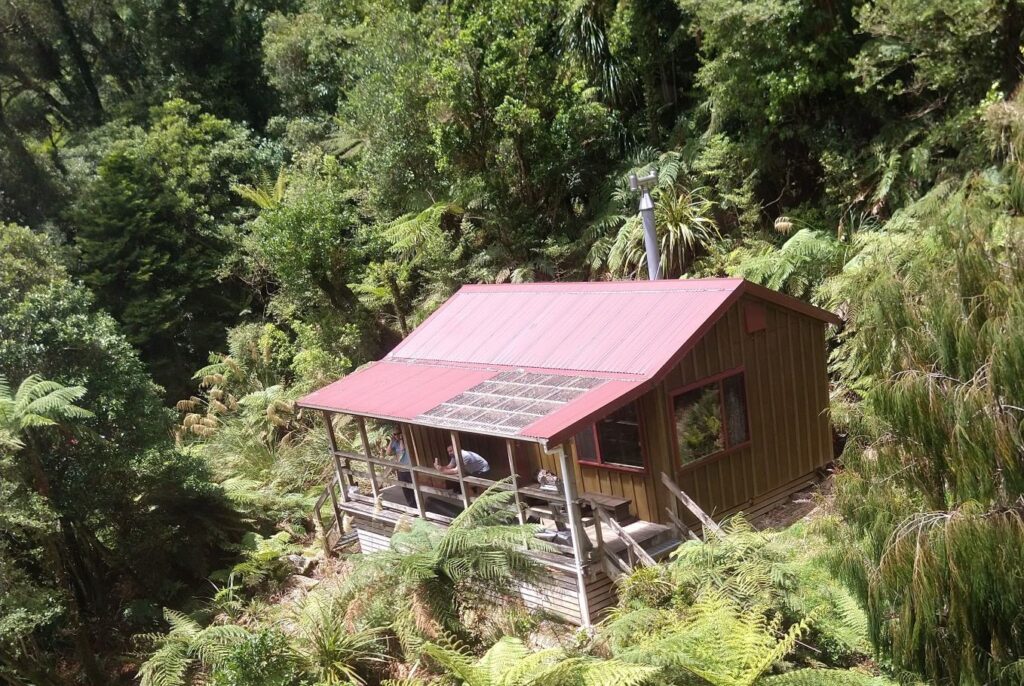 The South Ohau hut has been been added to the Management Agreement the Tararua Aorangi Remutaka Huts Committee has with DOC Masterton (TARHC).
Thanks to the efforts of some keen volunteers, and funding from the Backcountry Trust, the hut got a much needed repaint and part re-roofing in December 2021.
Steve Wilman did the re-roofing while Jean Garman, Adam Matich, Ivan Rienks and worked on the painting. Jean and the Manawatu Tramping & Skiing Club look after the Mangahao Flats hut.
On the roof, Steve replaced 13/20 sheets of roofing iron, as a result of someone shooting holes through the roof.
Walls were washed, sanded and painted the barge boards and soffits on the front and 2 sides of the hut. The team scrubbed, sanded, dusted all the board and batten walls of the hut and wood shed and painted all the hut exterior cladding.
Inside the hut, the walls and ceiling were cleaned, sanded then and painted. Non-slip matting on the deck and on the wood in front of the water tank. The gutters/down pipes on both sides of the huts.Drainage was dug and some natural rock "paving" laid. Vege was cleared around the hut. Drainage and put in a bit of 'paving' near the hut.
Unfortunately the weather wasn't kind enough for the team to finish all the painting so they will walk back in during February to finish it off. Probably about 4 more days work including the walk in/out.
The current South Ohau hut was built in 2008 by DOC and replaces the original hut that was at risk from river erosion. The first South Ohau was built in 1948 by the Levin Waiopehu Tramping Club.
Many thanks to Steve, Jean and team for all the work on this hut.