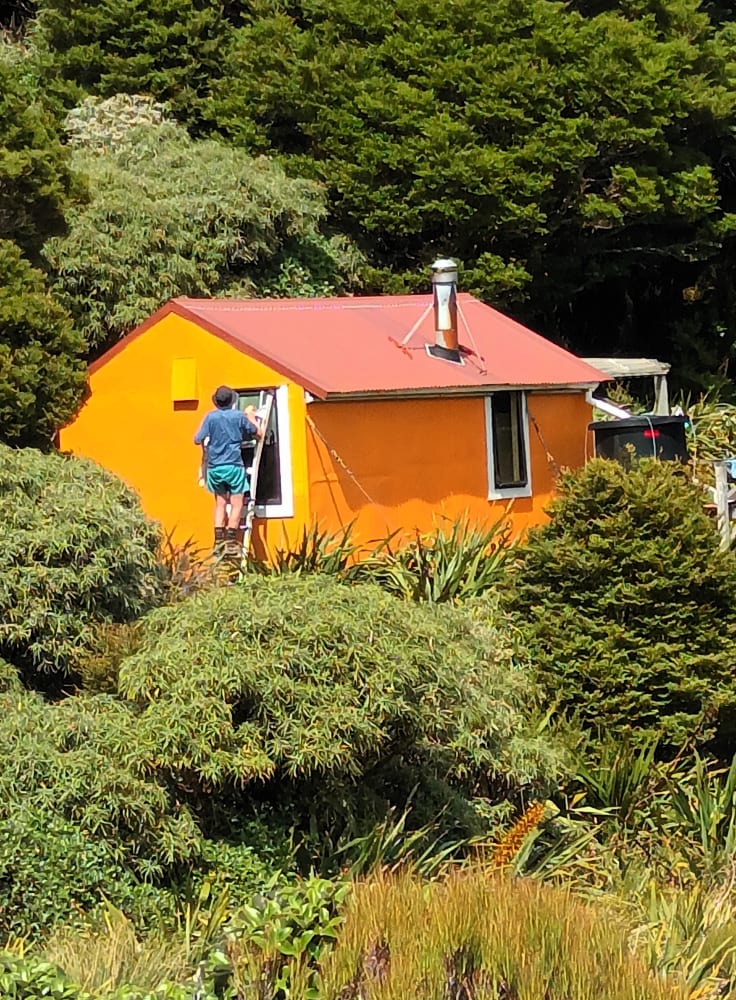 An exNZFS team of ex Forest Service hunter and ranger Joe Hansen, also ex NZFS, Bill McKenzie and good keen tramper and volunteer Alistair Barr spent the last few days working on Andersons hut. Andersons is on the Main Range of the Tararuas and has been in need of attention for a while.
The team cleaned the exterior and interior and repainted both. A new hut ticket collection box was installed, and some hut gear provided.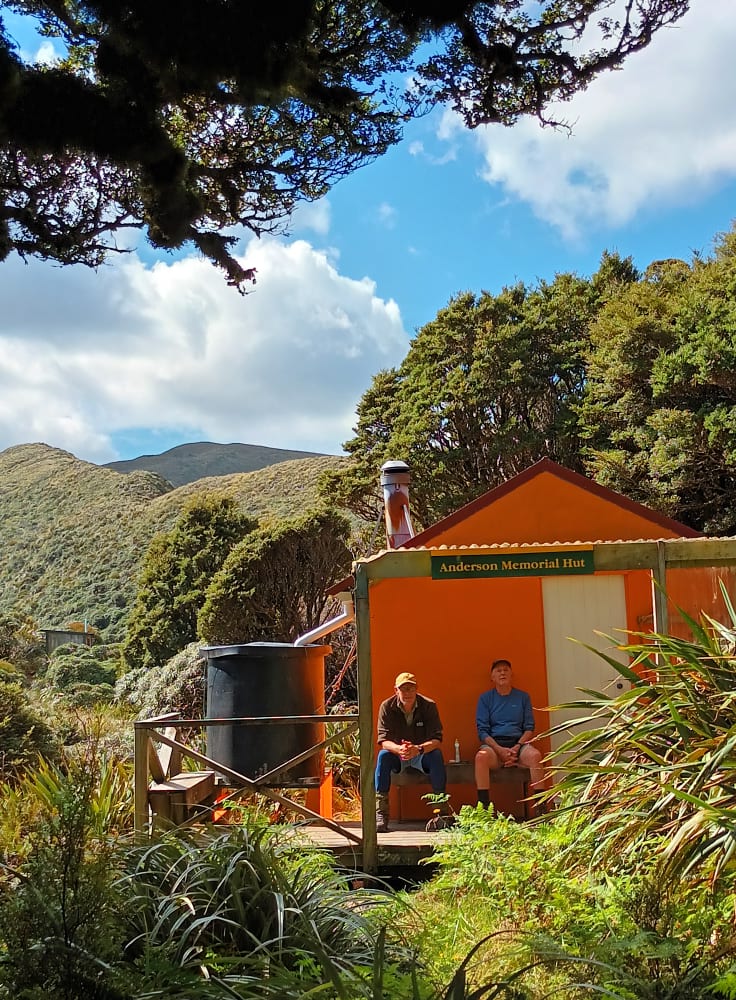 Funding for the work was provided by the Tararua Aorangi Remutaka Huts Committee Inc. The TARHC receive a grant each year from DOC Wairarapa to help maintain the hut network in our three forest parks
The current Andersons hut was originally the Mid Otaki hut located in the Upper Otaki "Remote" zone of the forest park. The NZFS in their wisdom decided the hut should go, so it was used to replace the old Andersons Memorial hut built by the Internal Affairs deer culling hut. Andersons Memorial hut was the first prefabricated high altitude hut air dropped in the country.
The old Mid Otaki hut was dismantled and reassembled at Andersons.
The original Andersons hut. Andersons was the first hut air dropped using parachutes at high altitude, in the country. The Internal Affairs Department decided to begin trialing the air–dropping of a hut in the Tararua Ranges. The materials for the hut were landed in January 1946 and it was built between 17 and 20 January. The hut was later named
Anderson's Memorial Hut, after pilot Oliver Anderson who died while
airdropping provisions in Fiordland in January 1947. Photo below is the orginal Andersons Memorial hut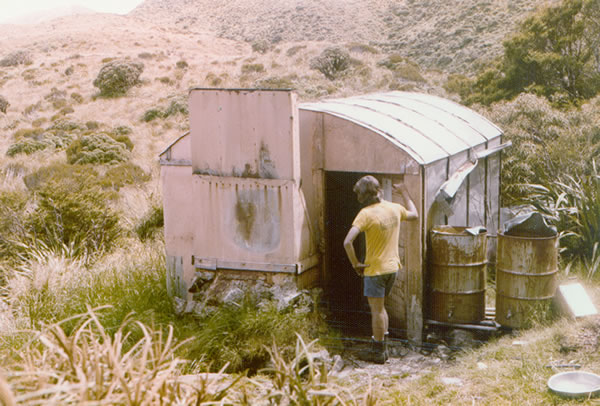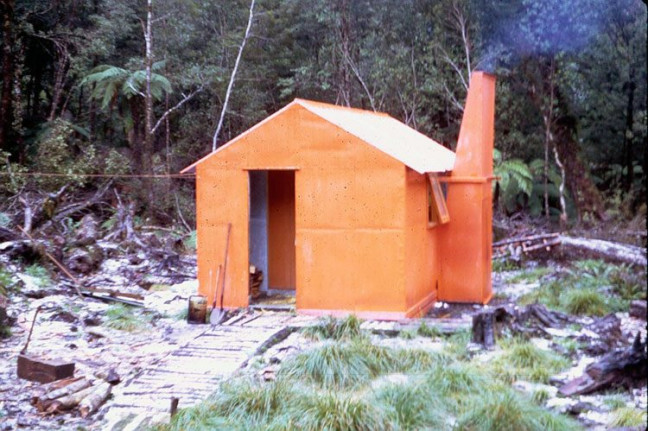 More photos below