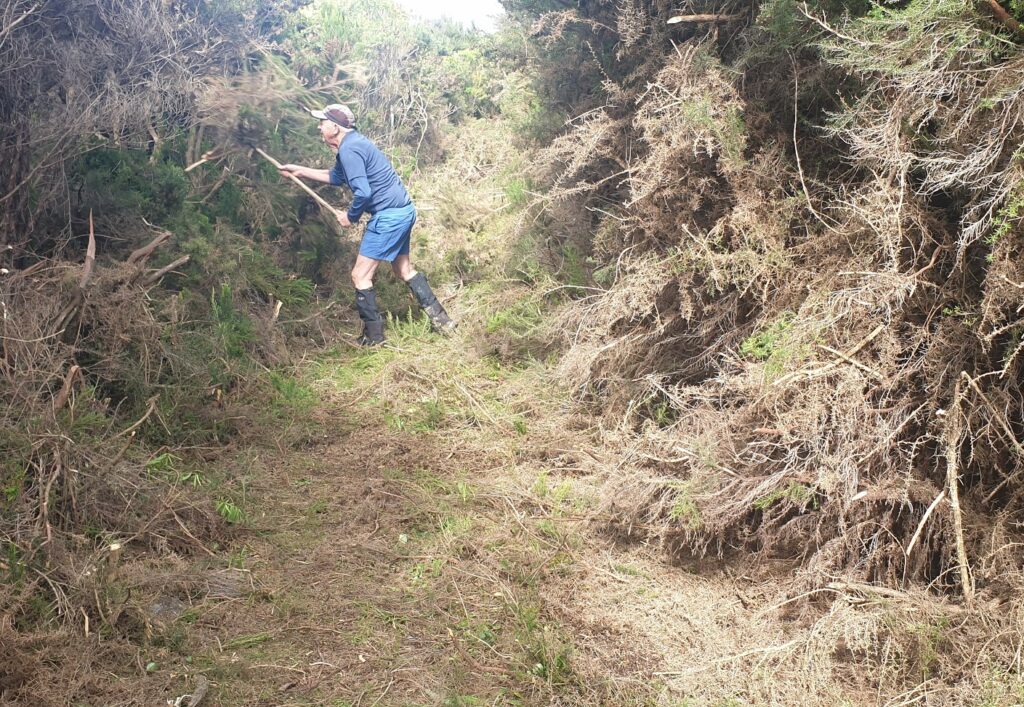 The track work scheduled for the Washpool track from Te Kopi in Aorangi Forest Park was completed with help from Alistair Barr who spent about 8 hours tossing gorse and other cut vege of the track. A total of about 4.7 kms of the 8.5 kms of track to Washpool hut has been cleared, mainly in the gorse infested area.
Next stage is to finish the bush section later on in the winter.
Total of 28 hours over two days worked, the scrub bar was working hard for about 15 hours.