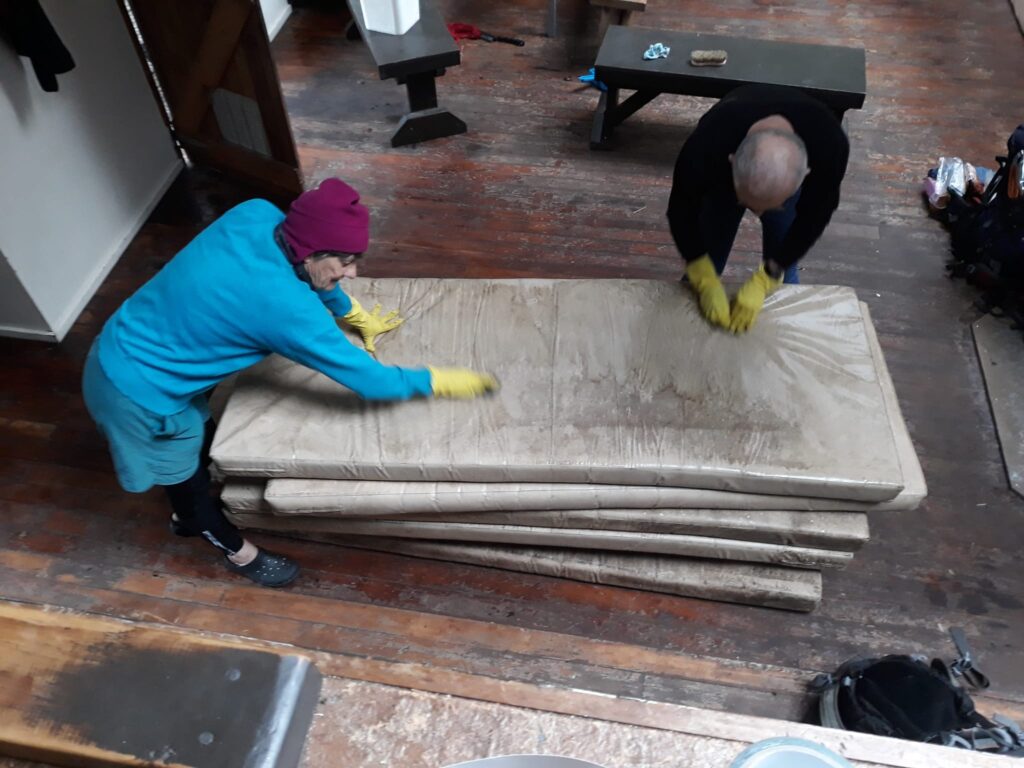 Waitewaewae Hut work 4 – 8/4/22.
Six members of the Hutt Valley Tramping Club walked in from the blue slip on the Otaki Gorge Road Monday afternoon to Parawai Lodge, then with the rain starting Tuesday on to Waitewaewae Hut. Wednesday was mostly spent working inside. The jobs were completed in fine weather on Thursday, walking out on Friday.
Jobs included: Cleaning inside walls, cobwebs removed above bunks, windows cleaned inside and outside, mold cleaned off the older mattresses, helipad and hut surrounds cleared, minor hut maintenance carried out. Thirsday – toilet inside and out, veranda seats, railing and skylights, some of hut exterior and gutters de-molded / cleaned, decking sprayed with "spray and walk away", firewood shed stocked, also a bit of track clearing and marking.
A huge effort by Murray doing a reconnaissance trip, planning, and supervising the work; and thanks to DOC for flying the cleaning stuff in.
Waitewaewae Hut is a hut jointly managed by DOC, the Hutt Valley Tramping Club, and TARHC, and is on Te Araroa.