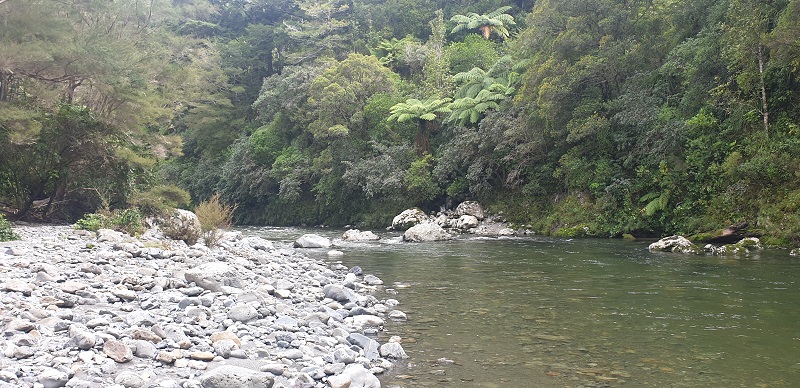 A couple days were spent clearing gorse and other regen on the track to the Tauherenikau Gorge, at Bucks road near Featherston. Apart from a few creek washouts, the track in in good order and isnt long, about 2.4 kms. Its a nicely graded all the way and ends by the river, in the gorge and is a really neat walk.
The track was built during the early 1980s by the NZ Forest Service during the days of the PEP unemployment scheme.
A track branches off near the beginning, and leads for about 8km to the Pylon road that begins at the bottom of the Remutaka hill road on SH2.