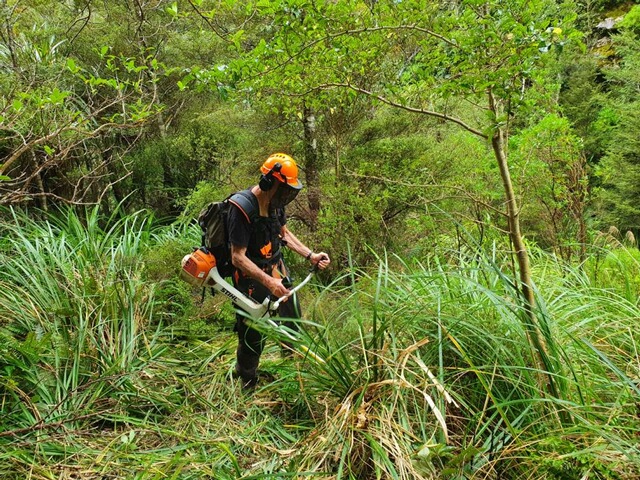 Planned work on the tracks in the Waingawa valley including the Arete Sidle track and tracks downstream to Mitre Flats began. Volunteers Alistair Barr nd Derrick Field Five days spent at Mitre Flats hut, cutting the tracks around the hut.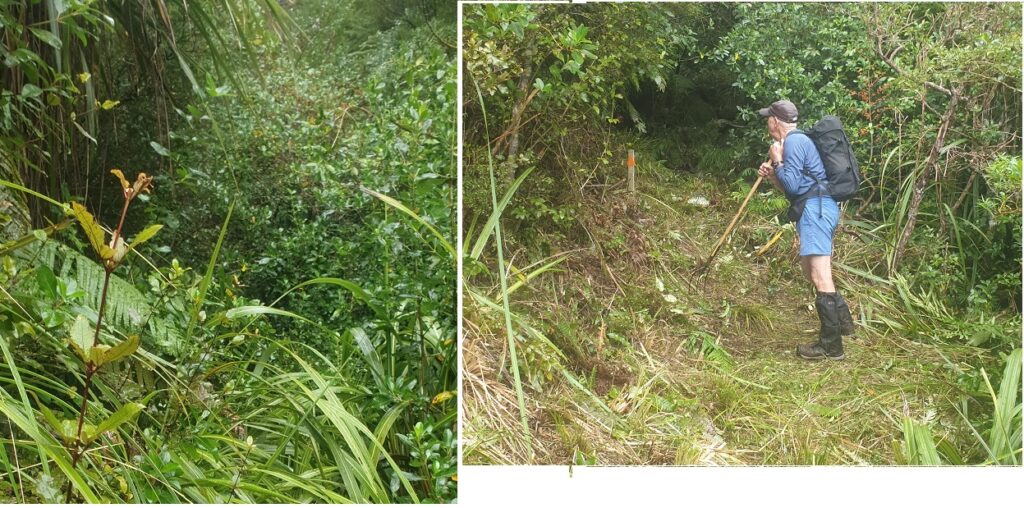 A day was spent on the track upstream to Cow Creek, with remaining work from Peggys stream to be done from Cow Creek later in the winter, along with the Arete Gorge sidle track.
Two days were spent on the Mitre Flats-Atiwhakatu (Barton) track and two days on finishing the Barra track. Four days had been previously spent on the Barra from the roadend. All up, 17 kms of track recut.
Heaviest cutting was where the toitoi and Astelia has taken over. The team of two managed to cut the tracks and get rid of all the cut vegetation off the tracks, over five fairly long days.
This volunteer work ticks off some more of the 2021/22 track program the TARHC is undertaking in the Aorangi and Tararua forest parks since December 2021 with 65 kms done to date of the scheduled 80 kms of track to be cut this year.
Funding support for some of the program has been generously provided by the Masterton Trust House Foundation.
There has also been great support has been provided by Masterton Stihl Shop with parts and materials and DOC Masterton have provided a Stihl FS460 scrub bar for our use on the tracks. The scrub bar was kept working for 60 hours to complete the 17 kms.
Next stage is the upper Waingawa valley track in July/August, including the Arete Sidle track and also rest of the Waingawa valley track.