Waitewaewae hut was built in 1991 and was built by the Hutt Valley Tramping Club (HVTC) . This hut is now managed by the Greater Wellington Backcountry Network . We have a Community Agreement with DOC for the management of this hut.
The HVTC continue to maintain an interest in this hut, and undertake maintenance work as required
Building this hut was a joint effort by DOC and the HVTC. Funding was largely provided from hut fees income the TARHC received from DOC in recognition of the hut fees generated by club huts in the forest parks in the Wellington region.
The hut is the third one in the immediate area.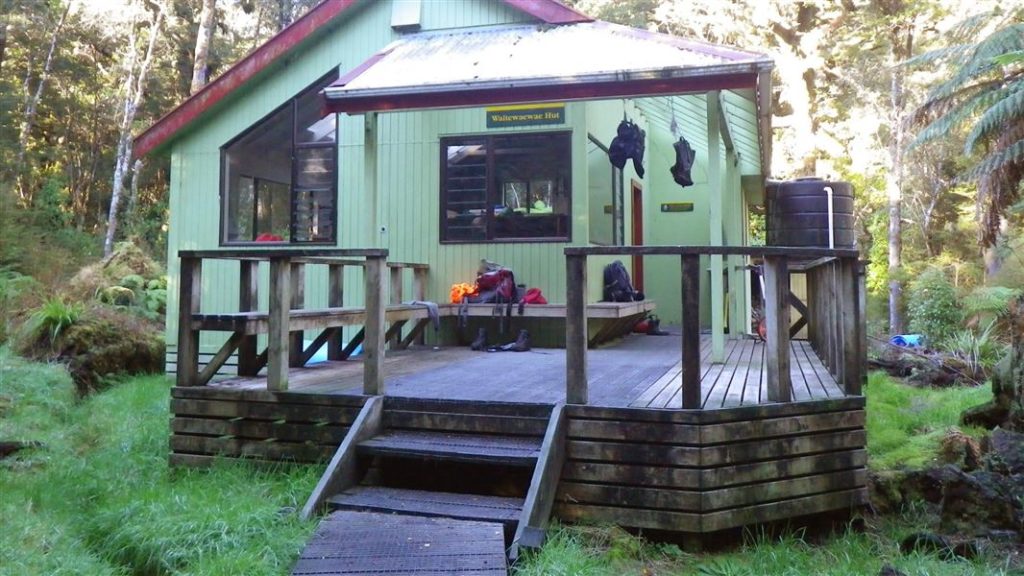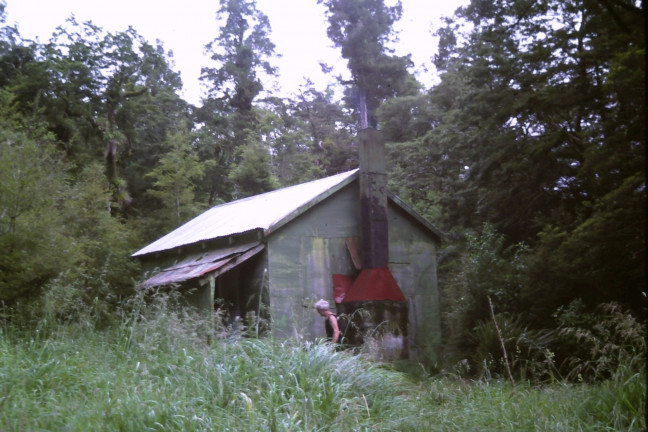 First Waitewaewae hut, located upstream of the current hut. Built by the Hutt Valley Tramping Club, with construction beginning in October, 1949. It was opened in front of 170 people, on 2 December 1950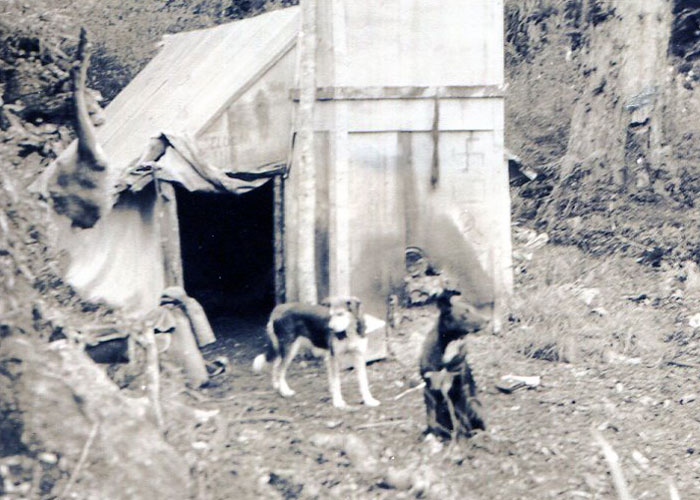 Whare-iti bivvy at Waitewaewae built in 1936 (photo Les Pracy)
Photo below – Members of Hutt Valley Tramping Club taking a break from constructing Whare-iti Bivi, Wellington Region. The bivi Whare-iti was made out of canvas stretched over a wooden frame as evident in the photo. Most of the timber was milled on site. The frame was made from White Pine and the floor of Totara. Sawn timber was carried in for the bunks along with the iron and windowpanes. It was replaced in 1950 and that one too was later pulled down in 1991 when a new hut was erected. Photograph taken 21 October 1934.