Te Matawai hut is managed by the Greater Wellington Backcountry Network . We have a Community Agreement with DOC for the management of this hut. This hut replaces The hut has sleeping capacity for 18 persons and is a Standard hut (hut feels required)
Te Matawai hut is on the Nothern Crossing. It's best accessed from the western side of the Tararua Forest Park via Gladstone Road and Poads Road.
Te Matawai hut, Jamuary 2023. Shortly after a major facelift to the hut by GWBN volunteers lead by Emma gregg.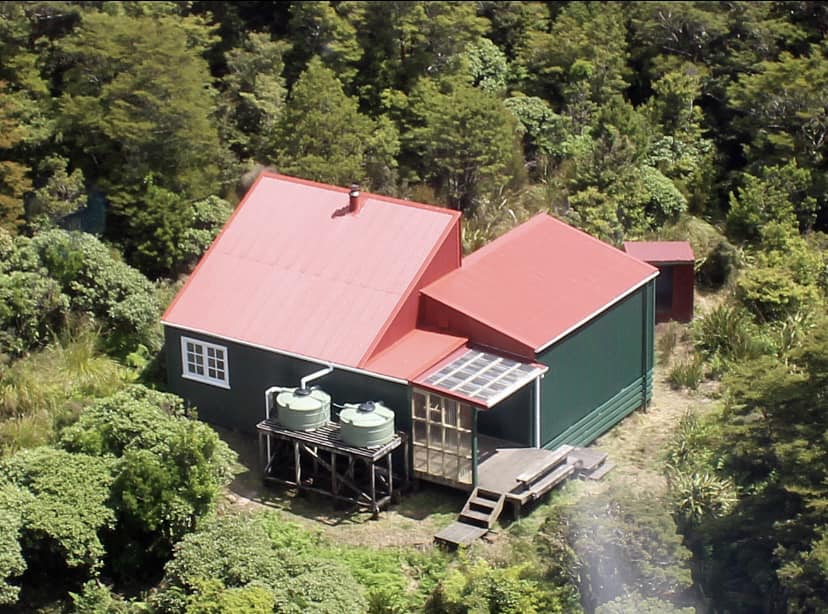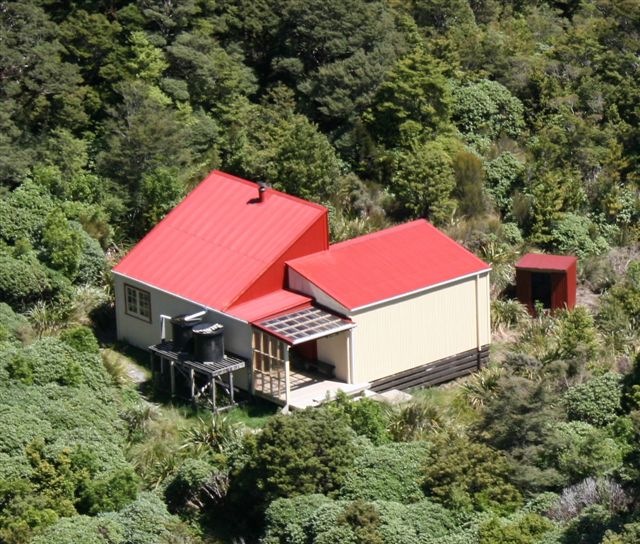 Built in 1974 by the NZFS to replace the original 1932, Manawatu Tramping Club hut.
Original Te Matawai hut; Built for £40 by the Manawatu Tramping Club in 1932, it was officially opened at 8am on Monday, 24 October (Labour Day), 1932 by Mr Duncan Macpherson, Conservator of Forests, Palmerston North. The hut measured 21″ x 14″. It was opened in the company of just over 50 trampers, all members of either the Levin-Waiopehu TC, Tararua TC or Manawatu TC. The hut was replaced in 1974 by the current hut, built by the NZFS.