This hut was built in 2008 and is managed by the Greater Wellington Backcountry Network . We have a Community Agreement with DOC for the management of this hut. There is sleeping capacity for 10 persons. The hut replaced the original hut after a slip collapsed the bank behind the hut in 2003. All that remains is a concrete slab.
Access; From Poads Road off Gladstone Road from out the back of Levin. This gives the option of a direct route up a short bush track and then up the Ohau and South Ohau Rivers to the Hut. Or Via Waiopehu Hut. Also Gable End Track or from Te Matawai Hut.
From South Ohau hut, access to the Mangahao valley is possible via the Dowling falls and Girdlestone saddle.
Further information can be found on the Tararua tramping Club website here
https://www.ttc.org.nz/pmwiki/pmwiki.php/TararuaFootprints/OhauValley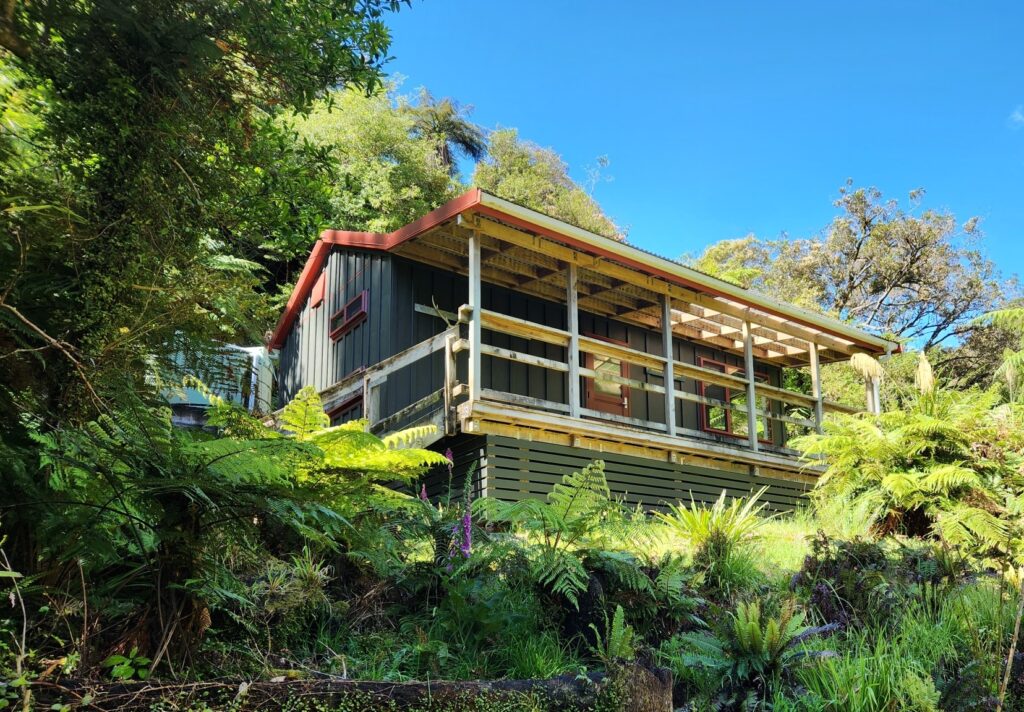 Above – South Ohau 2022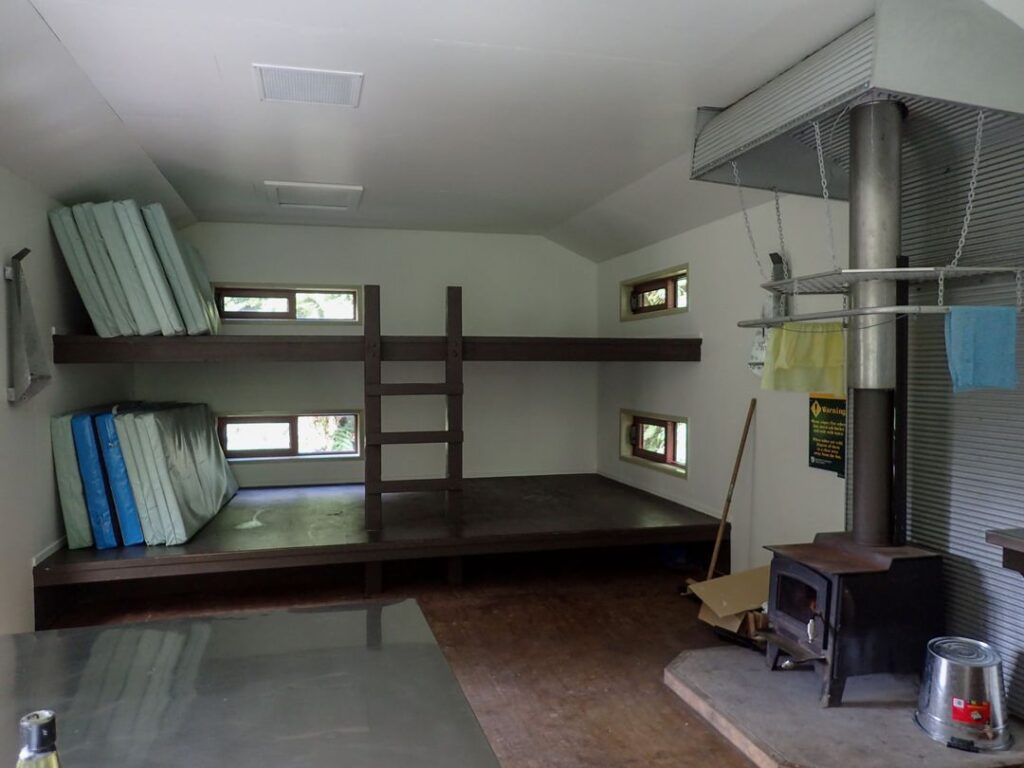 Above – after 2022 repaint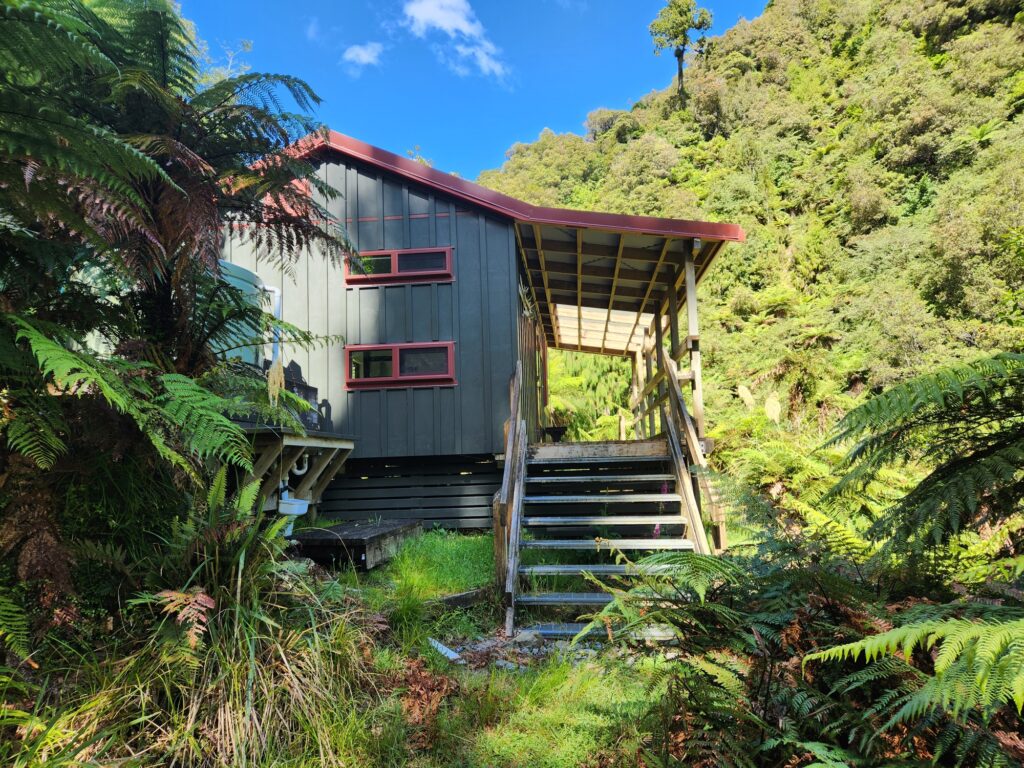 Above – South Ohau after 2022 repait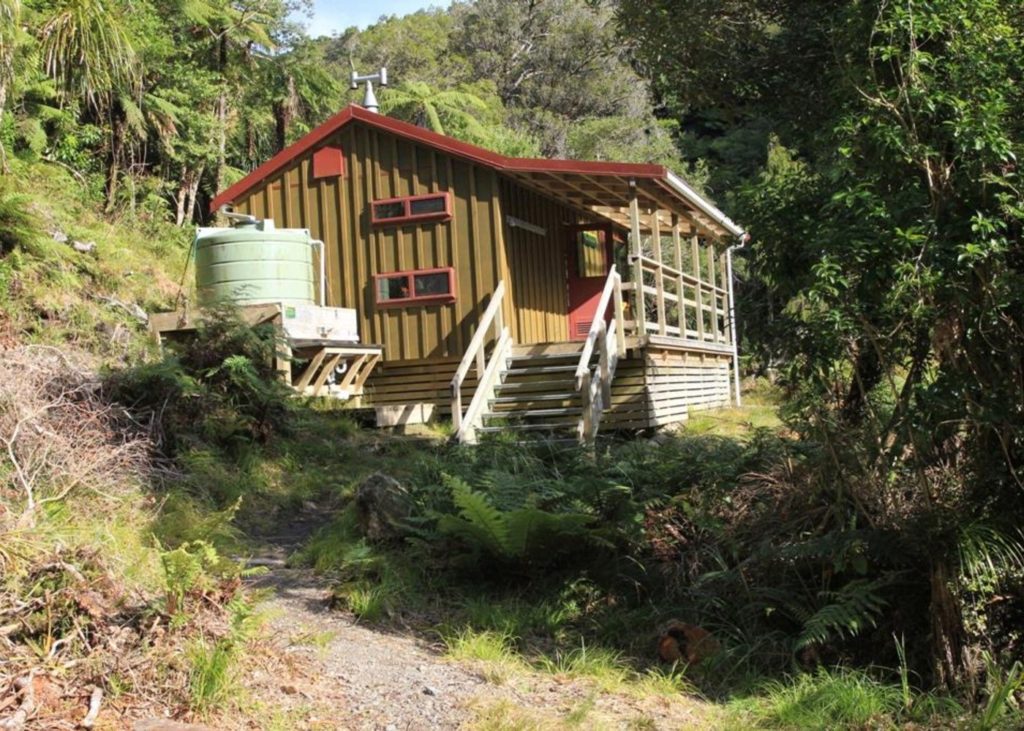 South Ohau hut 2 when built