The Mid King bivouac is located below Mid King, in a small bush basin draining into Baldy stream at the bush edge. Mid King is a standard "dog box" type two person bivouac built by the NZ Forest Service in 1967.
The exNZFS group have an agreement with DOC to manage this hut. The exNZFS is a group of volunteers that were employed by the NZ Forest Service as deer cullers. The aim of the group is to ensure the historical integrity of these iconic reminders of the deer culling era is retained. This group have management agreements with DOC to manage 12 huts in the Tararua, Remutaka and Aorangi forest parks.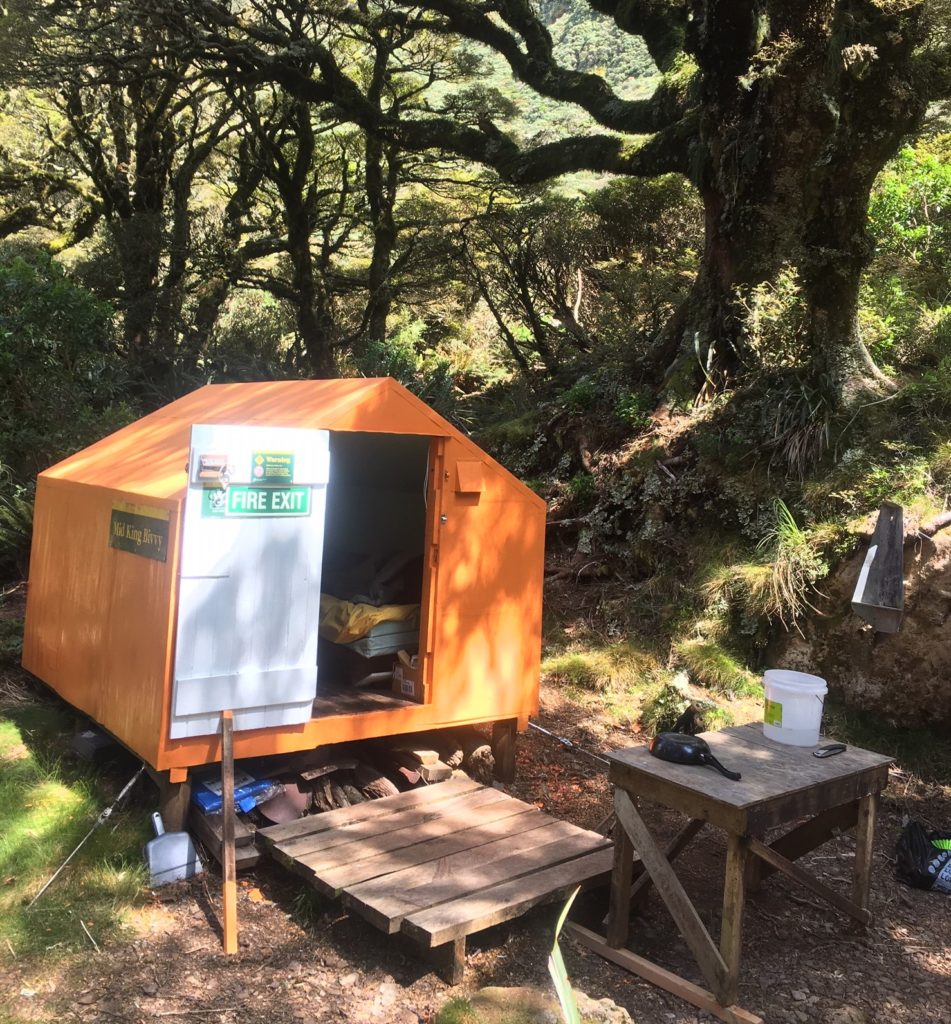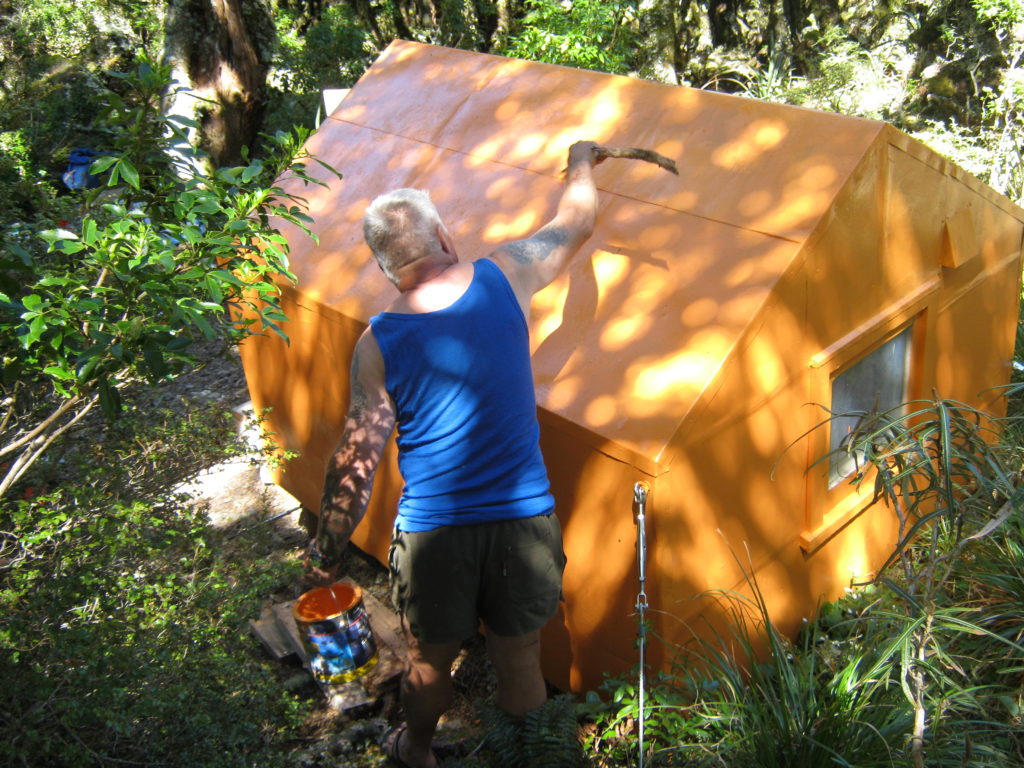 Repainting Mid King Bivouac.
ACCESS
Access is usually by ascending an UNMARKED spur from the South Mitre stream that ascends Mid King peak. To find the bivouac, there is a large DOC orange track marker at the bush line. The route down to the bivouac descends to the bush basin on the south side of the spur, to a small stream draining into Baldy Stream. There is a directional sign on top of Mid King, indicating the turn off down to the bivouac. The route down through the alpine scrub is not marked.