McGregor bivouac is a standard Forest Service two person type "dog box" bivouac built in 1966.
The exNZFS volunteer group have an agreement with DOC to manage this hut. The exNZFS is a group of volunteers that were employed by the NZ Forest Service as deer cullers. The aim of the group is to ensure the historical integrity of these iconic reminders of the deer culling era is retained. This group have management agreements with DOC to manage 12 huts in the Tararua, Remutaka and Aorangi forest parks.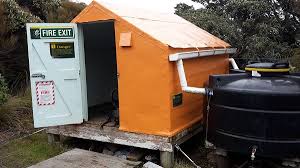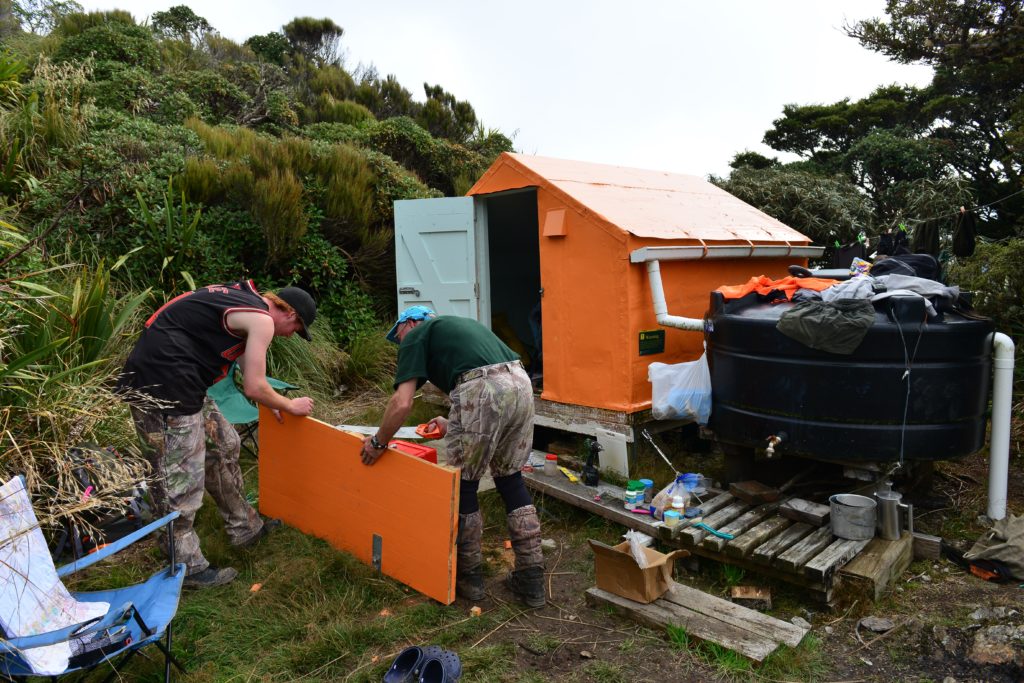 exNZFS members have made several trips into McGregor to undertake repairs, install a Norski toilet and and do repainting.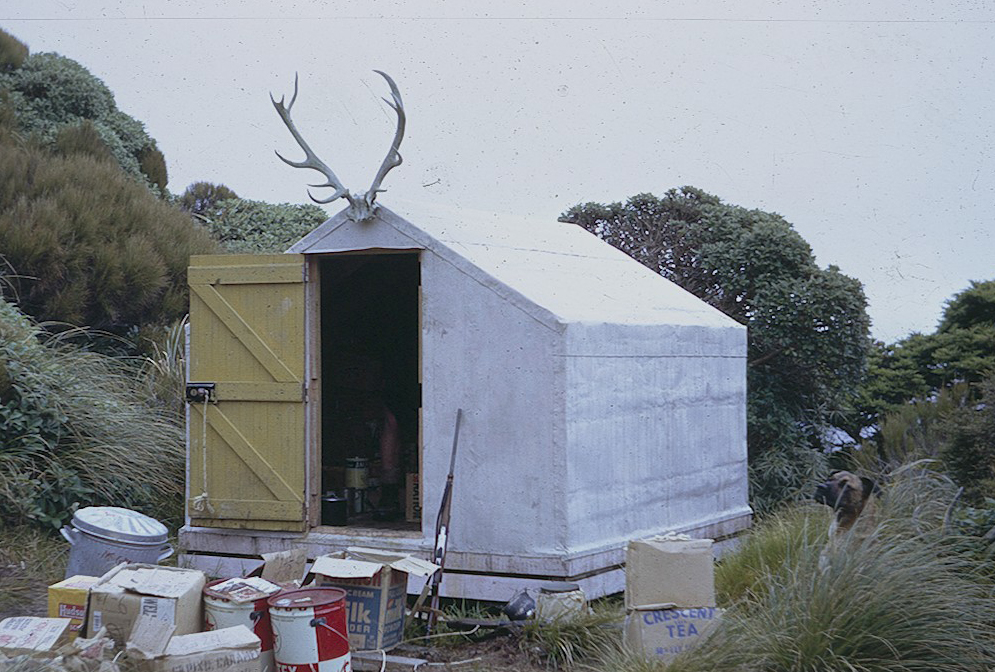 McGregor bivouac, not long after construction. The bivouac was a popular with NZFS deer cullers during the culling era. Photo shows a recently arrived helicopter drop of the summer food supplies. Food was supplied once annually to the cullers, usually in January (when the spring westerlies occurred less) Cullers arriving at the season start in November, December had to eat food that had been supplied the previous January
MCGREGOR TRACKS
MCGREGOR – UPPER WAIOHINE ROUTE
This was an old track initially cut by the NZ Forest Service deer cullers. It follows the main spur down to the Waiohine river at the confluence of Dorset creek . The track has suffered a lot of windfalls and is overgrown in places. However various tramping parties have done some cutting and marking with coloured tape. The whole route from McGregor Bivouac to the Waiohine river has been marked with white Permolat. The climb up from the Waiohine river is initially quite steep, and is still a steady climb to 1000 then levels out occasionally but still climbs to 1200m.
The route to Park Forks is directly up the Waiohine river for approximately 45 minutes to 1 hour depending on river level. This route requires five or six crossings and can be very difficult during raised river levels. It is feasible to sidle on the true left of the river, but requires numerous climbs and heavy vegetation.
An old NZFS track leads up to Nichols hut, from the spur opposite at Dorset Creek. The track began downstream where the river bed is wider.