Dorset Ridge hut was built in 1968 by the NZ Forest Service during the hut building program to support the deer culling operations in the forest park. The hut is one of 14 6 bunk S70 type Forest Service huts that were built along with 6 2 person "dog box" type bivouacs.
The Horewhenua Hunters Club have a management agreement with DOC for the upkeep of the hut. The club has undertaken extensive renovations of the hut. This work was supported by Amalgamated Helicopters Ltd.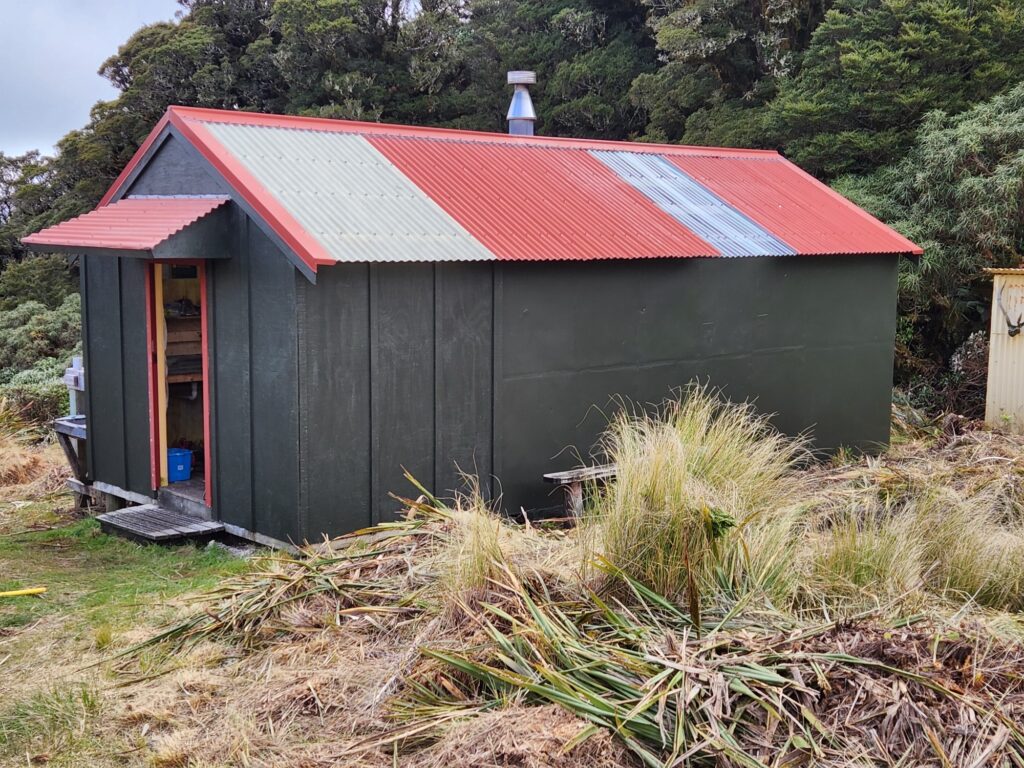 Dorset Ridge hut, after a repaint December 2022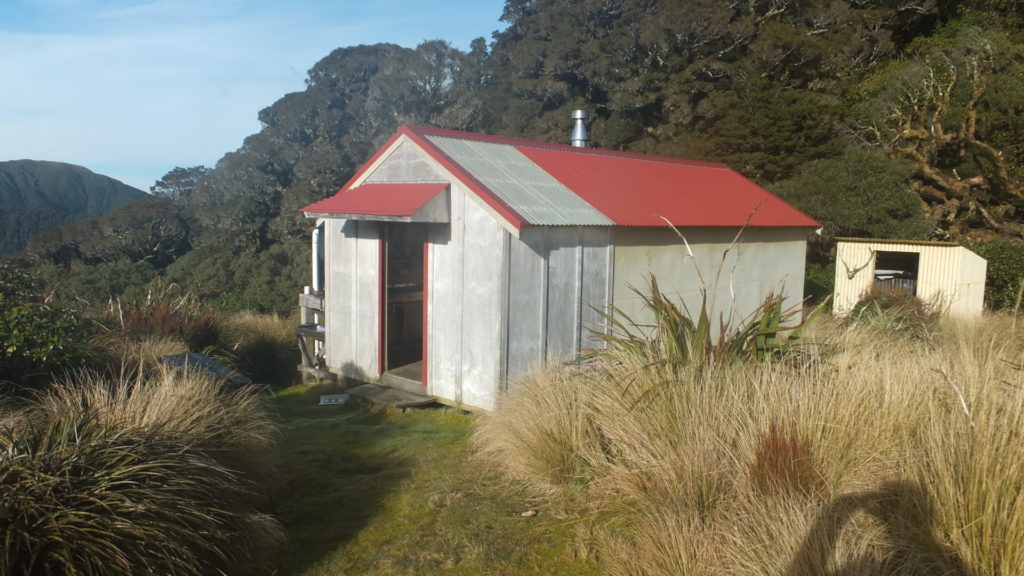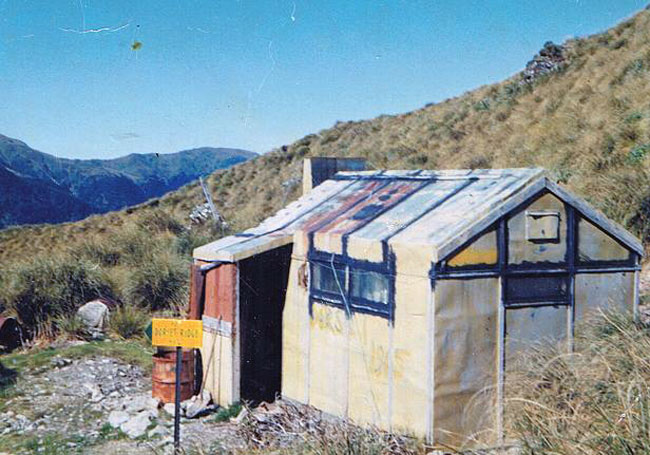 Old Dorset Ridge hut 1967. (Photo D Field)
NZFS deer culler Steve Meirs at Dorset Ridge hut. 1980s.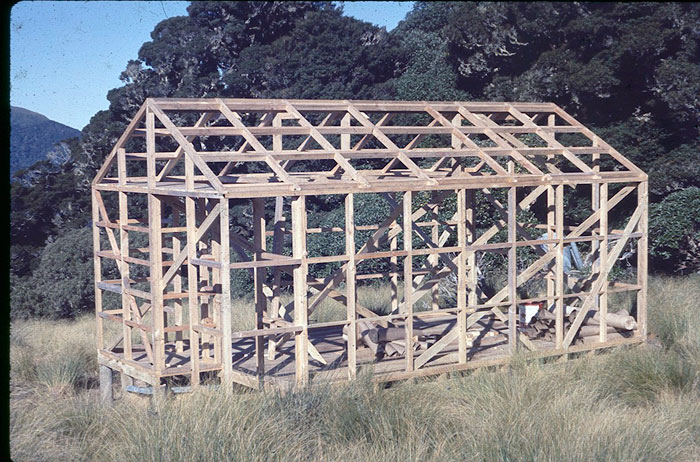 Building new Dorset Ridge hut. 1968. (Photo Paul Gush)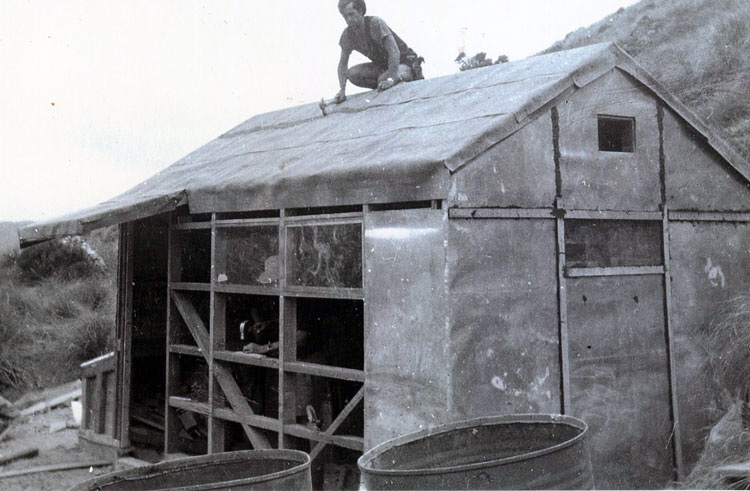 Building old Dorset Ridge hut 1955. This hut was built by the NZ Forest Service . Two similar huts were built, the other at Bannister Basin. Materials were dropped from aircraft using parachutes. The location of old Dorset Ridge was on the next spur off Dorset Ridge, upstream of the current hut.
ROUTES
There are no official tracks giving access to Dorset Ridge. Most trampers travel over the tops from Mitre Flats hut, but several other routes exist to get to or exit from Dorset Ridge.
Dorset Ridge to South King – an old NZFS cullers track leads from the hut down to Dorset Creek. The route is marked with white permolat . Where the old track meets Dorset creek, the ridge opposite it climbed and leads to a the ridge top south of South King near the beginning of the ridge to Baldy. The route down to Dorset Stream and up to the main ridge near South King is not maintained or well marked. Options from the ridge top, are to travel over Broken Axe Pinnacles and McGregor to Jumbo. Travel to Baldy and down the cut track to join the Mitre Flats-Atiwhakatu track. Or travel North over the Three Kings to Tarn Ridge or drop down to Mid King Bivouac.
Dorset Ridge to Park Forks – An old marked track leads down the main ridge to the Park Forks. This route is not maintained but is marked with white Permolat. from the Park Forks, a marked route exists up Carkeek Ridge to Carkeek hut. Or alternatively, the old track to Nichols hut from the Park Forks can be followed. This route is not maintained but is marked with white permolat.