Cow Creek hut was built in 1960 by the NZ Forest Service during the hut building program to support the deer culling operations in the forest park. The hut is one of 14 6 bunk S70 type Forest Service huts that were built along with 6 2 person "dog box" type bivouacs.
The hut is still largely the same design of the original S70 type huts built by the NZFS, apart from replacement of the open fireplace with an internal wood burner.
The Lower Hutt Branch of the NZ Deerstalkers Association have an agreement with DOC to manage the hut.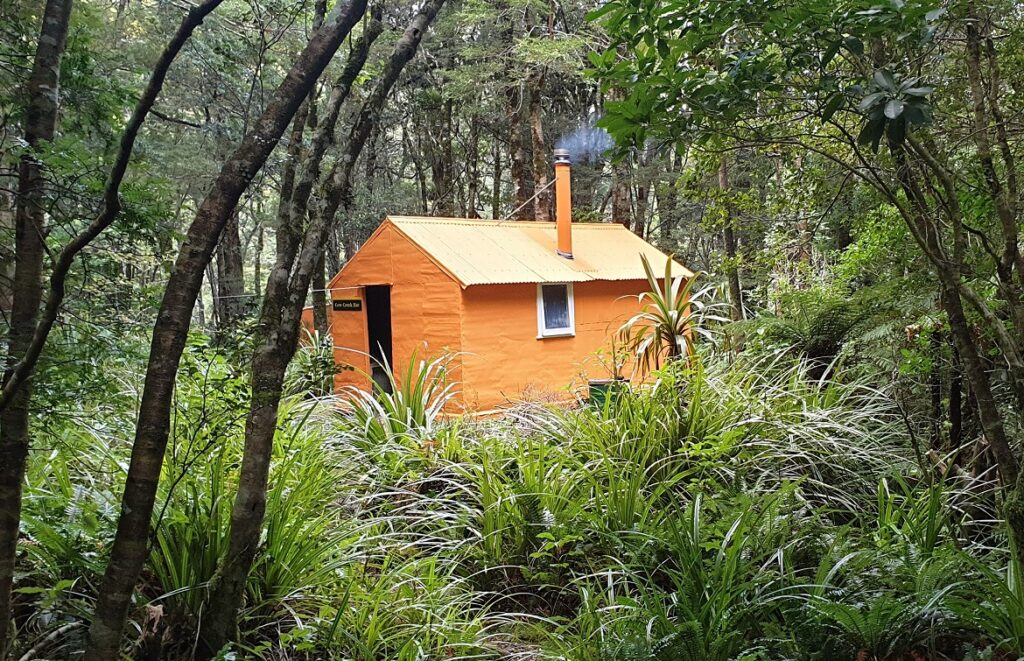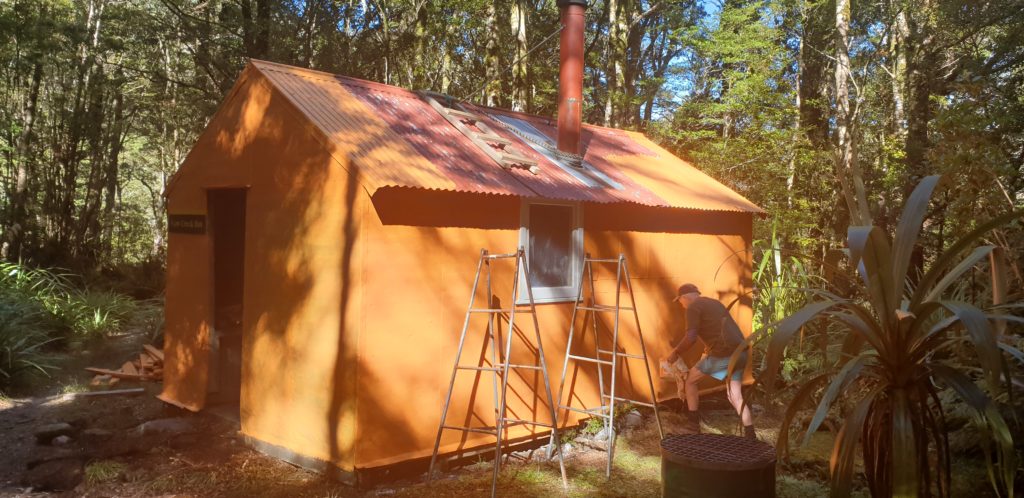 Cow Creek has been recently repainted to original NZFS colours used when the hut was built in 1960.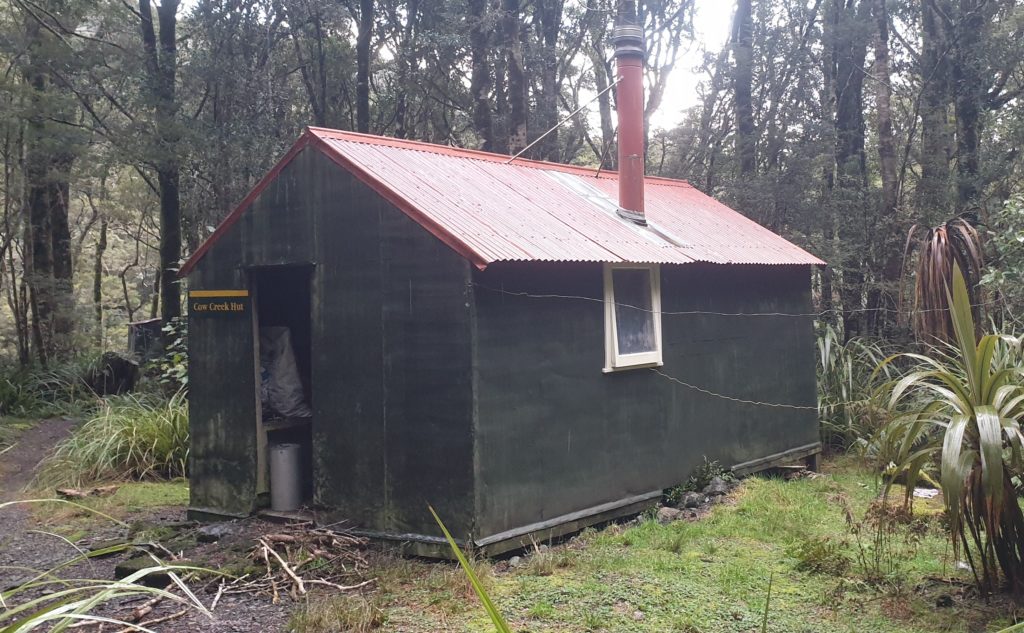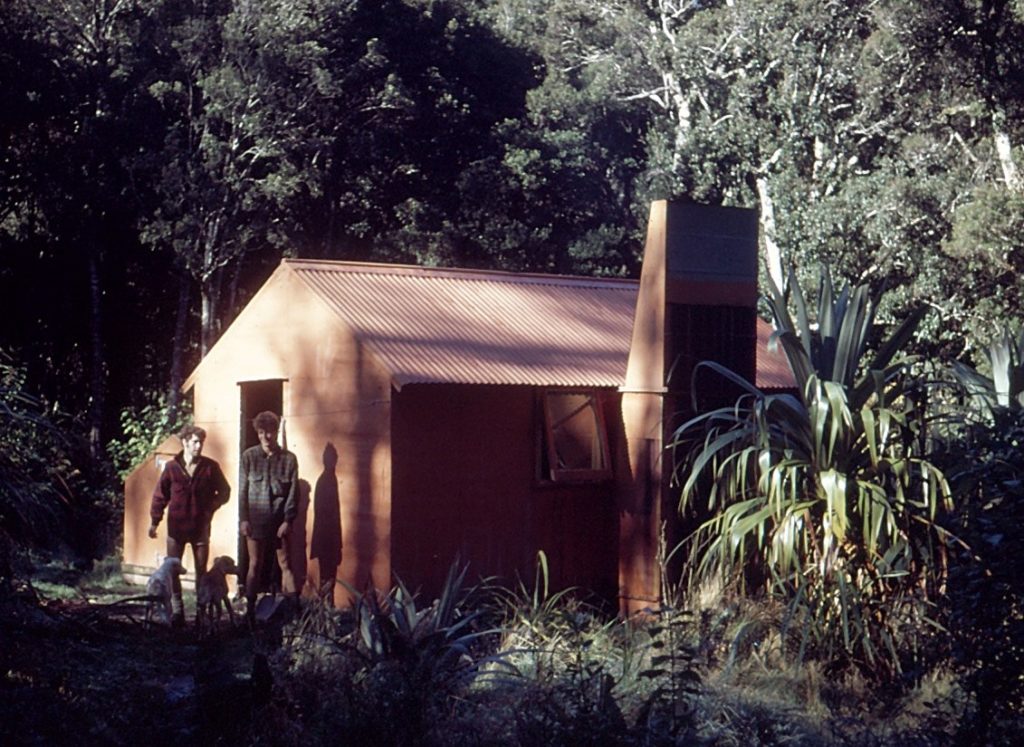 Below – Cow Creek tent camp. The early deer cullers used tent camps for their home during the culling season. For a time, culling operations continued through the winter months. (photo Noel Frazer collection)