Andersons hut is managed by the exNZFS volunteer group who have a management agreement with DOC for the upkeep of the hut. The hut has sleeping capacity for 6 persons and wood burner for heating.
Andersons hut was built in 1978 by the NZ Forest Service during the hut building program to support the deer culling operations in the forest park. The hut is one of 14 6 bunk S70 type Forest Service huts that were built along with 6 2 person "dog box" type bivouacs.
The hut is located on the Main Range in Tararua Forest Park, near Mt Crawford. The hut is a popular stopover for trampers traversing the Southern Main range.
This hut replaced the original Andersons hut that was built in 1946. This hut was previously located in the Upper Otaki valley. With designation of the Upper Otaki as a Remote Experience zone within the forest park, the Mid-Otaki hut was relocated to replace the original Andersons.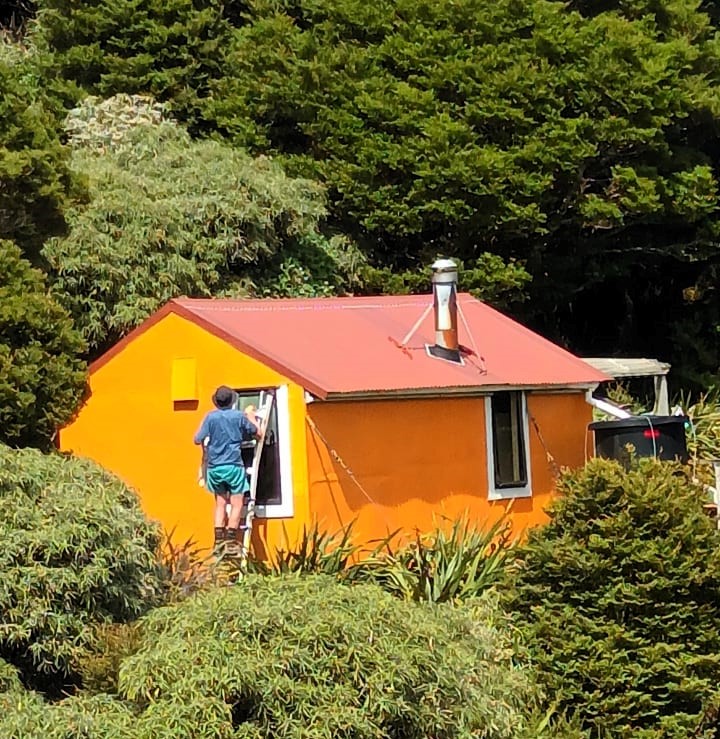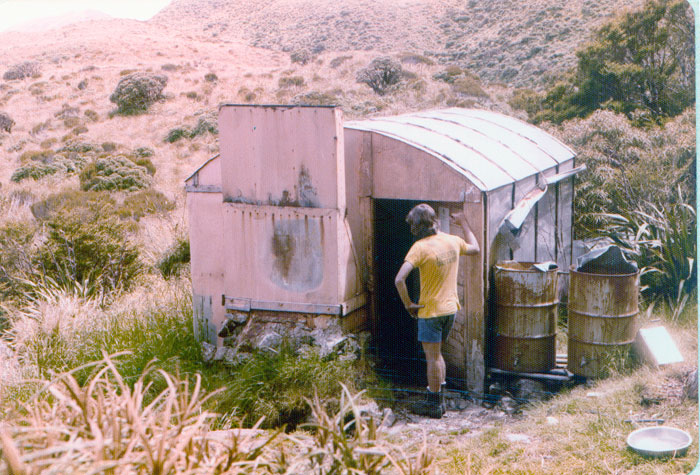 The original Andersons hut. Andersons was the first hut air dropped using parachutes at high altitude, in the country. The Internal Affairs Department decided to begin trialling the air–dropping of a hut in the Tararua Ranges. The materials for the hut were landed in January 1946
and it was built between 17 and 20 January. The hut was later named
Anderson's Memorial Hut, after pilot Oliver Anderson who died while
airdropping provisions in Fiordland in January 1947.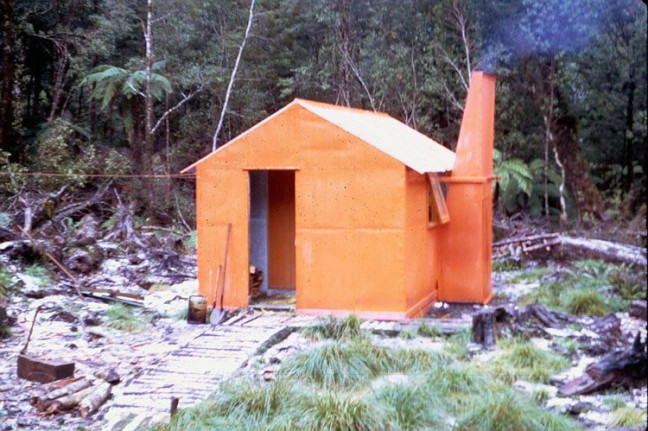 The Mid-Otaki hut. Dismantled and relocated to replace original Andersons hut.