Mitre Flats hut is located in the Waingawa valley, approximately 3 hours tramp from the road end. The hut was built in 1988 by DOC jointly with the Masterton Tramping Club. The hut is categorized as a "serviced" hut by DOC and has mattresses for 14 persons.
The hut is located at the beginning of the climb of Mitre, the highest peak in the Tararua range. From Mitre, the Northern Crossing of the Tararua range can be undertaken. Upriver from Mitre Flats, is Cow Creek hut. Some 3 hours tramp on the cut tramping track.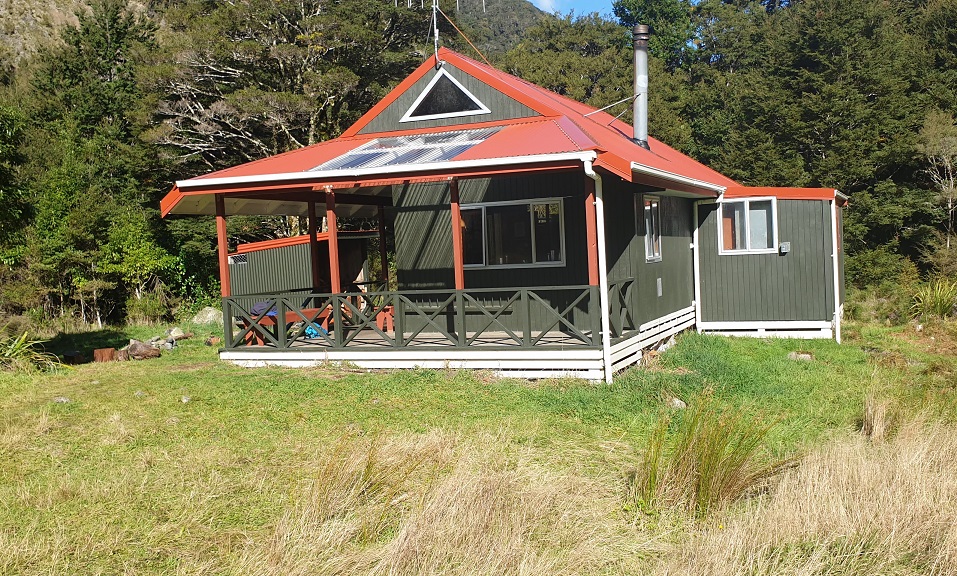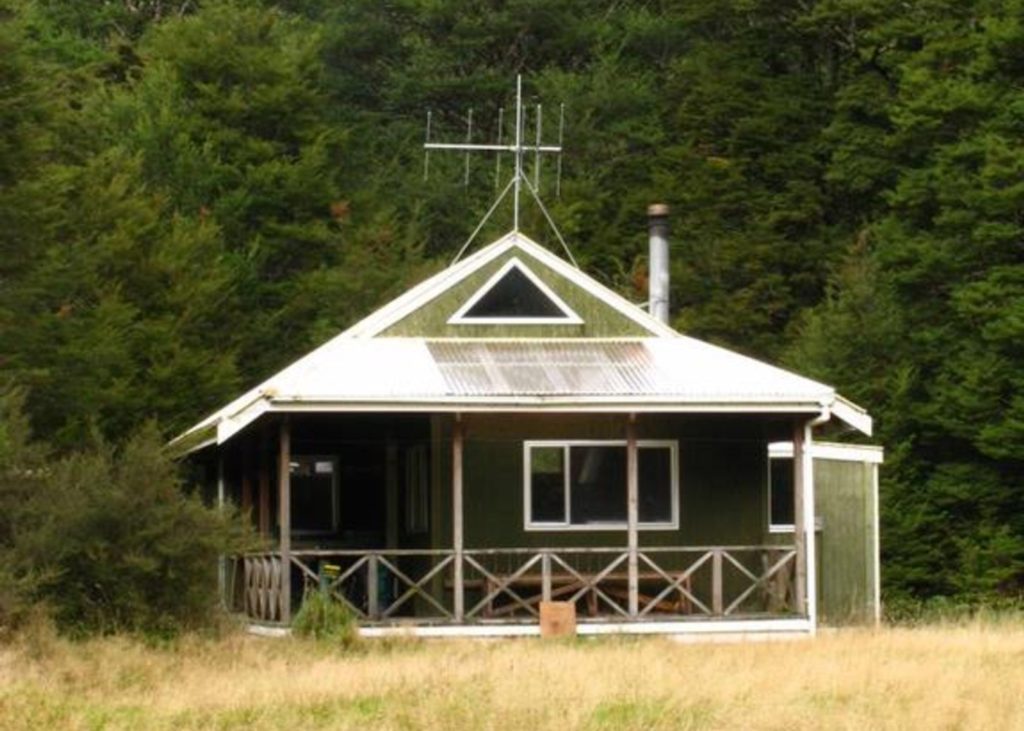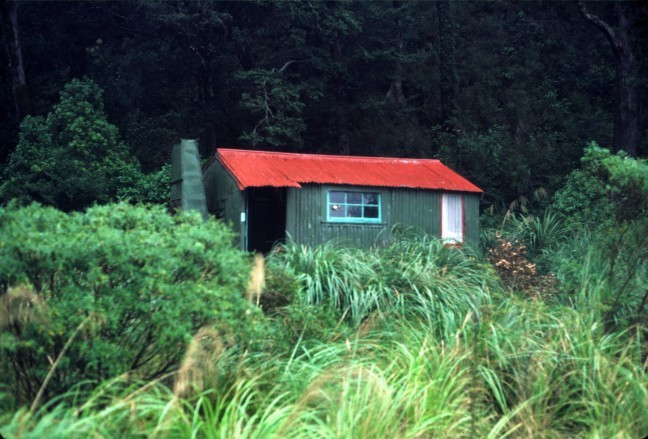 Mitre Flats 2. Built in 1952, this hut was removed and replaced by the current hut in 1988.